Search Our Site: Repair In Work... (Sorry, Adobe bought the Atomz site that we have used for many years and shut it down. Go figure...)
Interested in writing a Cave Book? Write for more information to:
Elizabeth Winkler: Editor@cavebooks.com
Managing Editor - Submissions
Cave Research Foundation HomePage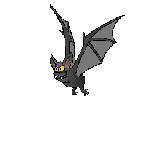 Click on the image above to download our Dec. 2013 22 page catalog, a 1.6 MB pdf file.